The Baahubali Learning - What Next for Theatrical in India?
Published on
Friday, December 1, 2017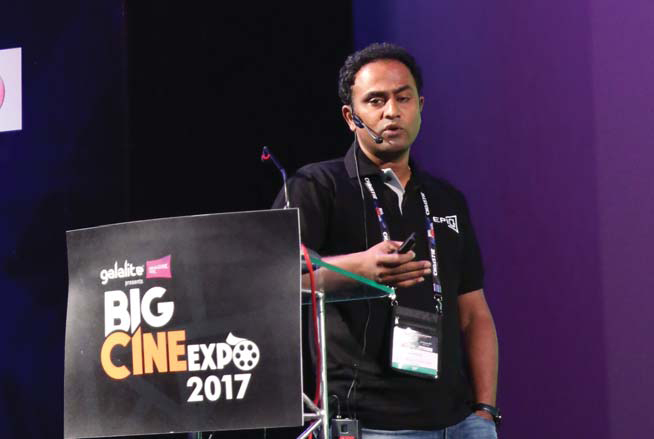 Published in "Theatre World Magazine"
Presented by
Naveen KL - Head - Strategic Ventures,
Qube Cinema Technologies
Overview:
Cinema is one of the most powerful forms of entertainment. A larger than life screen, comfortable seating, coupled with incredible sound and lighting… It's a complete package of entertainment. Whether you are a standalone cinema hall or a multiplex, you aim to provide the ultimate cinematic experience to the audience.
The highest grossing movie of alltime, Baahubali had created a record-breaking entry in Indian film industry. It created a tsunami at the box-office and went on to become the national film of India with international presence. It thought us to dream big. The presentation explores what's next!
Reading between the Numbers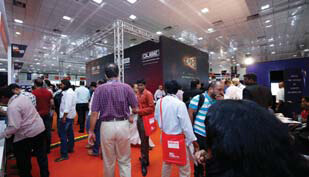 Naveen takes a deep dive into the number game of this colossal film. Baahubali 2 collected INR 1700 crore theatrical revenue in India with its release in 6500 screens across the country. Of this, INR 500 crore were generated in Hindi language, as the movie went on to become the highest grossing Hindi film in India and INR 1200 crore were generated by the Telugu, Tamil and Malayalam cinema theatres. However, an intriguing aspect emerges from these numbers. Out of a population of 130 crore, the number of unique admissions to the most talked-about film were merely 8 crore (excluding multiple viewing), which is less than 10% of the overall population! In a country that has 50 crore potential cinema audience, the current reach of cinemas is only 16%.
Naveen pointed out how the screen count is abysmally low in India at 8 screens per million population with 9400 active screens (3000 screens across multiplexes and 6400 single screens). The US at 127 screens per million population and China at 42 per million population present a stark contrast. The Indian cinema screen count gets even worse when you zero in on Tier 3 and 4 cities, where a substantial 50 per cent of the cinemagoers dwell. Naveen reiterated the need to address the needs of these cinemagoers.
The box office revenues in China have significantly improved from $1.9 billion in 2011 to $6.5billion in 2016 mainly due to the rise in the number of screens. A film like The Mummy collected better revenue in China than in the US! In fact, China has become a very important market for Hollywood today.
Takeaway:
There is a huge opportunity to build cinemas in 4,300 Tier 3 and 4 cities as 40 per cent of the Indian population lives in these areas. Using modern building techniques to build smaller screens at low cost is one of the possible ways of increasing the screen count. Configurations could be standardized to 150, 250 and 300 seaters. There is an opportunity to add another 10,000 screens in Tier 3 and 4 cities and scope for ancillary businesses. Like China, India too has the potential to become the biggest cinema market in the world.
The most-awaited and talked about film of the year, Baahubali 2 grossly underperformed in India because of the lack of adequate screens. Adding another 10,000 screens in Tier 3 and 4 cities is poised to double up the revenue.