Qube Cinema Launches EPIQ India's First Immersive Cinema Experience
A Premium Large Format that offers a larger-than-life viewing experience
Published on
Thursday, August 29, 2019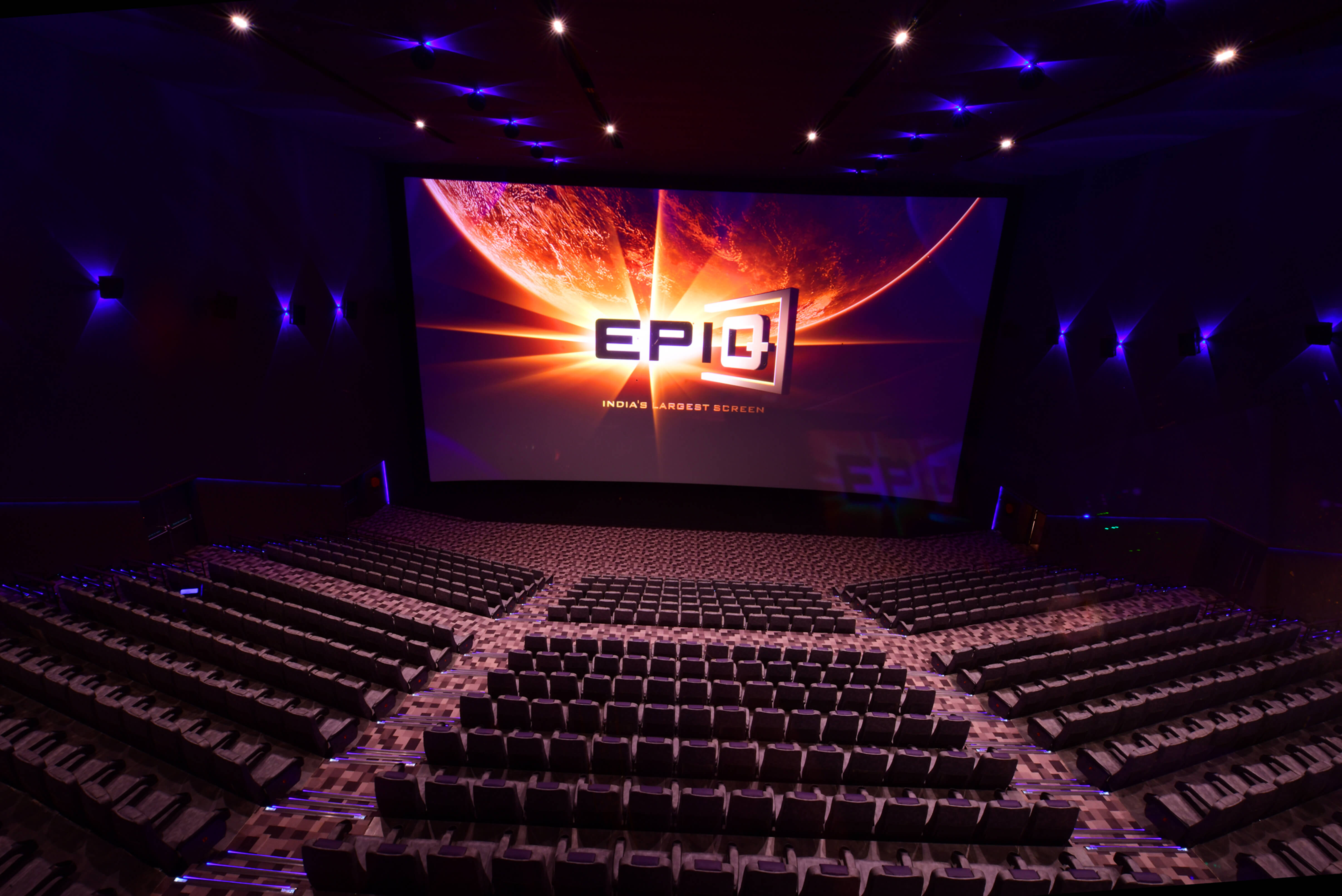 Sullurpet, August 29, 2019: Qube Cinema is proud to unveil EPIQ, its Premium Large Format screen with an immersive experience that is the first of its kind in India. The first EPIQ screen, the largest in South Asia, will be launched on August 29, 2019 at the V EPIQ Theatre at Sullurpet, Andhra Pradesh, with a special media presentation in anticipation of the release of the blockbuster Saaho.
Speaking on the partnership, Qube Cinema's CEO, Harsh Rohatgi says, "As a premium large format of exceptional quality, EPIQ will have the power to inspire a revival in how people engage with movies, drawing them back to the theatre for an incredible experience that simply cannot be replicated at home. We are in discussions with exhibitors across the country to add new Qube EPIQ screens and hope to announce several upcoming sites before the end of this year."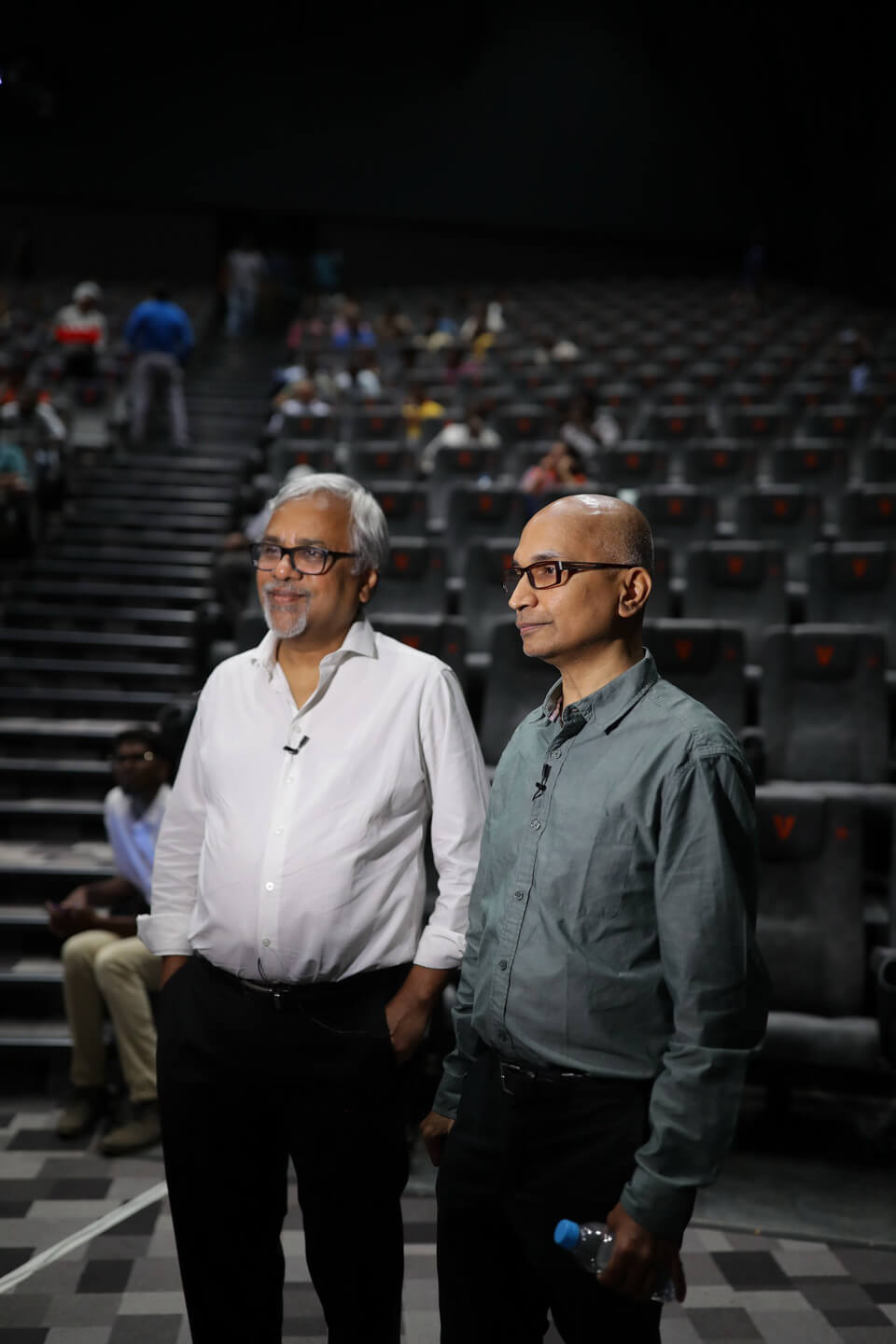 EPIQ brings back the grandeur of the big screen with a wall-to-wall 100-foot wide flat screen, plush ambience and stadium seating with every seat optimized for the best viewing experience. The state-of-the-art technologies that makes EPIQ amongst the best in the business include 4K RGB laser projection, Dolby Atmos Immersive Audio, a 1:1.9 screen aspect ratio that is optimised for both scope and flat movies with razor sharp images, higher brightness, increased contrast and a wider colour gamut. All standard DCI DCPs can be played on an EPIQ screen, and Qube will create specially mastered DCPs for select movies as well. The first EPIQ screen to be launched, V EPIQ is located in Sullurpet and will serve the population centres of Sullurpet, Sriharikota and Sri City. This 3-screen theatre is owned by V Celluloid.
"As the home of the largest screen in South Asia, right here in Sullurpet, we are proud to be at the forefront of revolutionizing how India experiences cinema beyond the big cities. EPIQ will take our mission forward, bringing an extraordinary ambience and superior technological quality to more audiences than ever before," says V Celluloid owner and acclaimed producer, Vamsi Krishna.
The blockbuster Saaho, starring Prabhas and Shraddha Kapoor, will be the first movie to be launched on EPIQ. The cinematographer of Saaho, R. Madhi says, "Epiq will have a terrific impact on the movie industry, giving us greater scope in how we produce feature films. Knowing that audiences can have an immersive experience such as this will greatly increase the creative possibilities for us in terms of visuals, sound and more."
For technical information on EPIQ and for collaboration opportunities, please email us at epiq@qubecinema.com
About Qube Cinema:
Qube Cinema, Inc. is a provider of end-to-end digital cinema technology and solutions. The company draws on decades of experience in cinema and provides a seamless digital environment for exhibitors, filmmakers and post-production companies with DCI compliant products that are flexible, reliable and cost-effective.
For further information, visit www.qubecinema.com
About V Celluloid:
Established in 2012 with the objective of providing a world-class theatre experience to smaller towns in India, V Celluloid now has 50 screens and counting in Andhra Pradesh and Telangana. V Celluloid is committed to offering its audiences the best technologies for outstanding picture and sound, comfortable ambiance, coupled with high quality, appetizing selection of food to complete the cinema experience.
Interview by Komal Nahta: https://www.youtube.com/watch?v=UxhV29TFsVQ&feature=youtu.be
Press Coverage of the event –